Today Young Living made some announcements of some new things to their product line.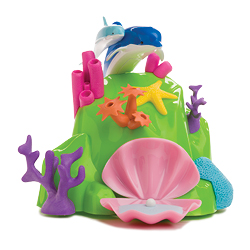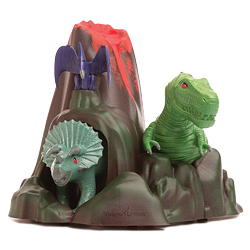 Take a look at these ADORABLE new diffusers! I have just given up one of my diffusers to diffuse orange in my daughters bedroom at night to help her wind down. I think she's going to prefer having the dolphin reef diffuser for her room though! The super cool thing about these is that the covers are interchangable! This means you can get one diffuser and purchase both the dino and dolphin covers and they both work on the same diffuser.
There is another sleek looking diffuser for mom and dad too!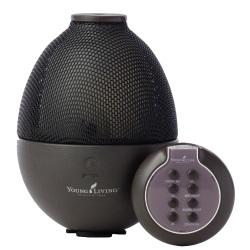 Something else I most definitely can't wait to try!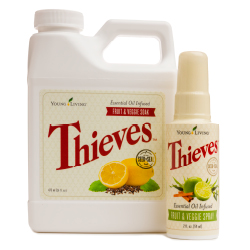 Thieves Fruit & Veggie Spray is great for single-use servings or when you are away from home. The convenient 2-oz. spray bottle fits in a purse, backpack, or carry-on, making it easily accessible. With just a few spritzes, you can quickly and efficiently clean fruits and vegetables no matter where you are.
Thieves Fruit & Veggie Soak is a perfect choice when cleaning larger amounts of produce. With the help of DiGize™, Purification®, and Thieves essential oil blends, you can prepare produce for a wonderful meal or a healthy snack.
For more brand new releases from Young Living, click
HERE
.
I am a Young Living Independent Distributor, which means I buy my essential oils at the wholesale price rather than the retail price. I save 24% off retail, receive discounted shipping, and can earn free products through the Essential Rewards program as well as the ability to earn commissions.
If you would like to become an Independent Distributor, I would love to sponsor you! You can click HERE and enter
2066298
in the "Sponsor and Enroller ID" boxes.
I am always happy to answer any questions!