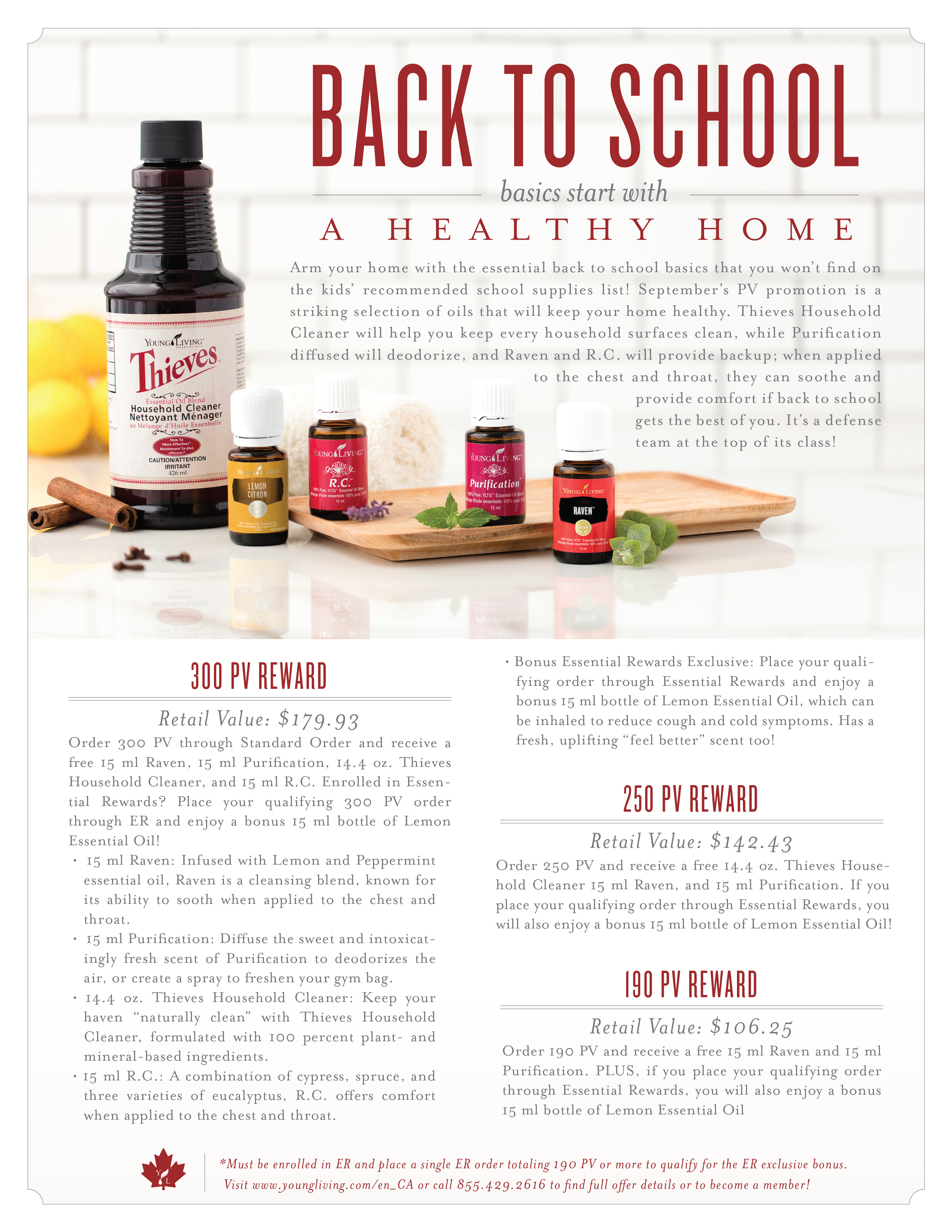 It's back to school time!
For some parents it's happy dance time, for others (like me) it will be a sad day when the kids return to school next Tuesday.
Young Living has some great promotions this month though, to either ease the pain, or kick off the celebration, depending on how you view back to school.
:)
I am a Young Living Independent Distributor, which means I buy my essential oils at the wholesale price rather than the retail price. I save 24% off retail, receive discounted shipping, and can earn free products through the Essential Rewards program as well as the ability to earn commissions.
If you would like to become an Independent Distributor, I would love to sponsor you! You can click HERE and enter
2066298
in the "Sponsor and Enroller ID" boxes.
I am always happy to answer any questions!