November 2015 Promotions are UP!!
This month we are getting ready for the Canadian Winter ahead, and Young Living has us well set up for a healthy winter North of the border with the November promotions!
You can earn FREE Thieves produts this November, and if your order is big enough, you can earn some Frankincense as well to help you get ready for Christmas!


This is lucky for me, because I just this morning went to add Thieves to my diffuser, and realized the bottle is pretty well empty! I had to remove the drop reducer to get my 6 drops out to start the diffuser. This is a can't be without oil, so I do have a fresh back-up bottle, but I will need to replace that. :)
Come back tomorrow to see my TOP 8 ways to put the Thieves blend to work for you this winter!
CLICK HERE
300 PV Reward
Retail Value: $130.60
Order 300 PV and receive a free 15-ml bottle of Thieves Essential Oil Blend, a 1 oz. bottle of Thieves Spray, a 3 pack of Thieves Hand Purifier AND a 5-ml bottle of Frankincense Essential Oil.
15-ml Thieves: One of the most popular Essential Oil Blends, this oil is known for its many household and personal uses.
1 oz. bottle of Thieves Spray: Use all over the home for a clean, refreshing smell and keep one in your purse for those on the go moments.
Thieves Hand Purifier (3 pk): The perfect trio. Place all over the house and car for quick and soothing hand purification.
5-ml Frankincense: A perfect addition to any home during the holidays, this oil has a warm, balsamic aroma.
250 PV Reward
Retail Value: $85.53
Order 250 PV and receive a free 15-ml bottle of Thieves Essential Oil, a 1 oz. bottle of Thieves Spray, and a 3 pack of Thieves Hand Purifier.
190 PV Reward
Retail Value: $64.81
Order 190 PV and receive a free 15-ml bottle of Thieves Essential Oil and a Thieves Spray.
Other exciting news this month includes the RETURN OF VALOR!!! It is limited to one per order, but I'm making sure I get mine!
Also, for new members:
New Member Special: If you joined Young Living between August 1st and October 31st, you are eligible to receive a $50 product credit when you place a single OTG order of 50 PV or more during the month of November!*
I know I have at least one new member under me who will benefit from this! :)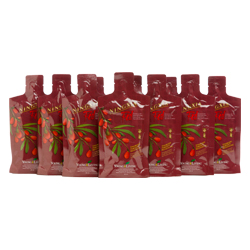 Also, if you haven't yet tried Ningxia Red, this is the time, if you're also an ER member. Take a look:
NingXia Red Double ER: Earn double ER points on your entire Essential Rewards order when you buy NingXia Red singles packets! All you have to do is add the 30, 60, or 90 pack of NingXia singles to your OTG ER order and your entire order's points will be doubled!*
You can check out how I drink my Ningxia Red HERE.
I can't say enough great things about these single serve sachets of Ningxia Red. I recently ordered bottles as well, and I LOVE them, because they're so beautiful. I can't possibly recycle them, so they are being re-used for Kombucha, and I keep one full of water near my plants, and another one full of water near my diffuser, for easy top-ups. However, having said that, I can't put a glass bottle in my purse, or hubby's lunch bag for work. The single serve pouches are FANTASTIC to keep us drinking healthy while on the go!
If that isn't enough and you happen to have a large order going in this month..check this out!
Free Ground Shipping:
Stock up for the coming holiday season! November OTG orders totaling 450 PV or more will receive free ground shipping. This is a limited time offer, exclusive to Canadian members!
I am a Young Living Independent Distributor, which means I buy my essential oils at the wholesale price rather than the retail price. I save 24% off retail, receive discounted shipping, and can earn free products through the Essential Rewards program as well as the ability to earn commissions.
If you would like to become an Independent Distributor, I would love to sponsor you! You can click HERE and enter
2066298
in the "Sponsor and Enroller ID" boxes.
I am always happy to answer any questions!